The adjustable wall mounted storage system from Kerf Design.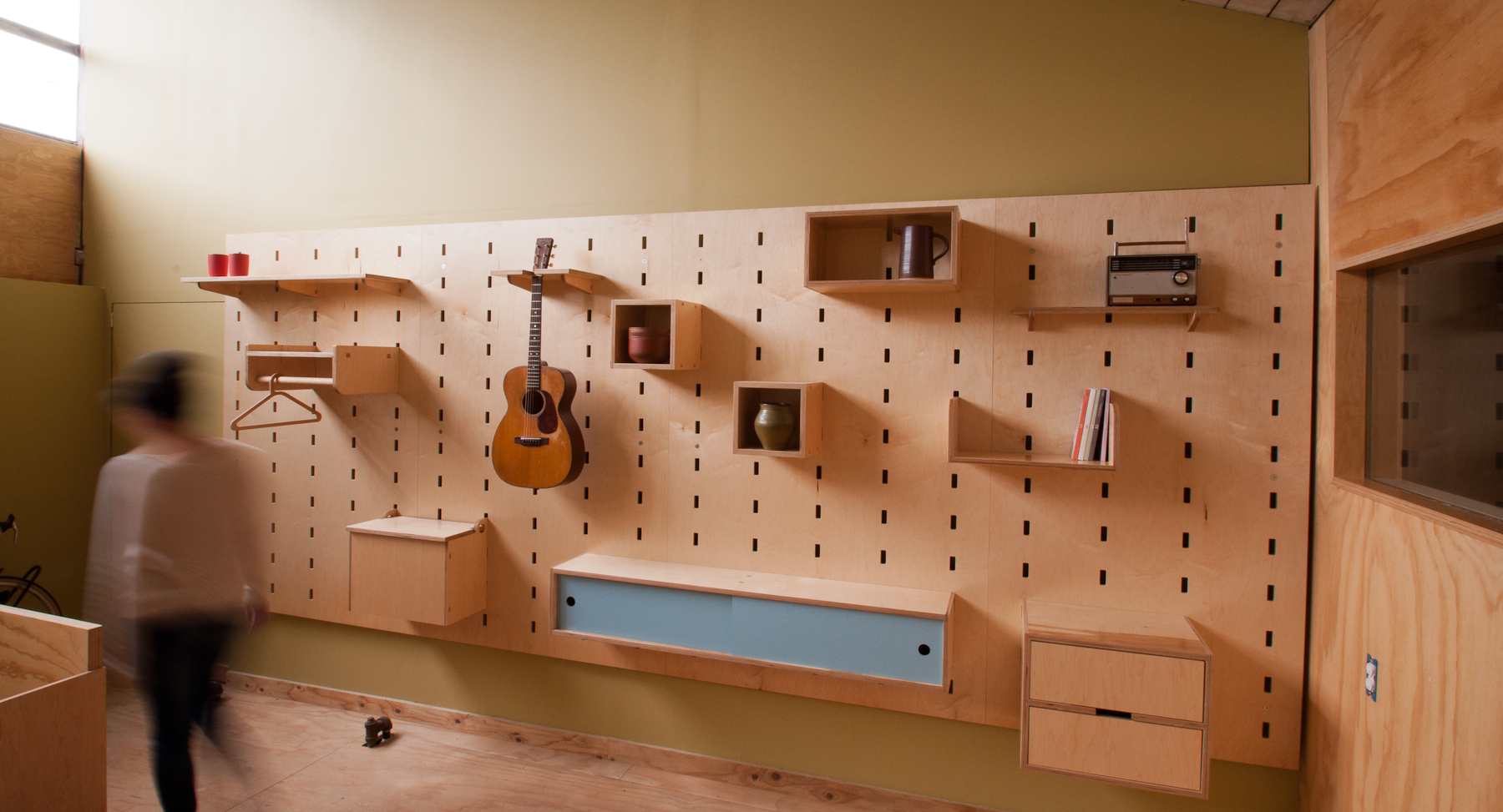 How it works:
Kerf Wall is a simple system of cabinets and shelves that hang on slotted panels.
Installation is easy; hang the panels on your wall using a common metal strut, and then arrange the cabinets and shelves however you please.
Planning guide:
Click here to download our super handy planning guide
How to order:
Visit our Kerf wall storefront at https://kerf-wall.myshopify.com. If you have any questions or would like help figuring it out feel free to send us an email at hello@kerfdesign.com