We design for humans.
Here at Kerf, we know that when things are designed well, you can love them well. We want our product to function in a way that makes sense for how you live your life, so each project is designed and built to order. We work with you, one on one, to create a perfect solution to your needs, whether you are a homeowner, architect, contractor or a developer.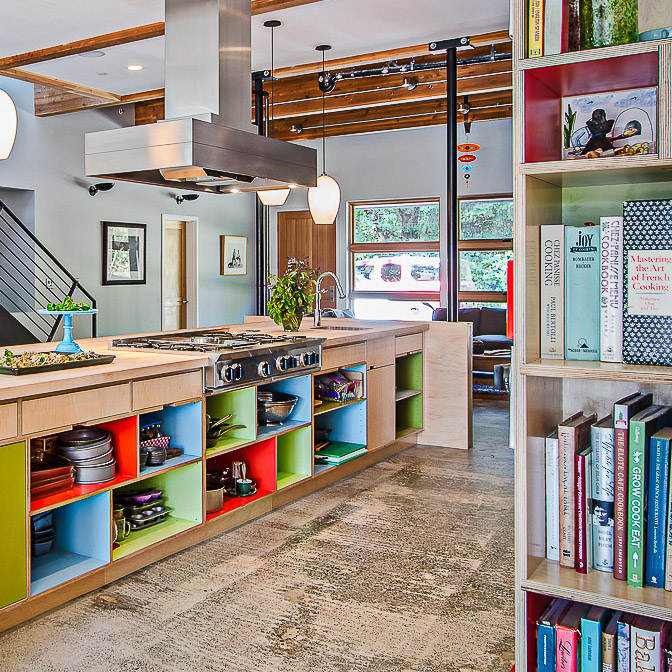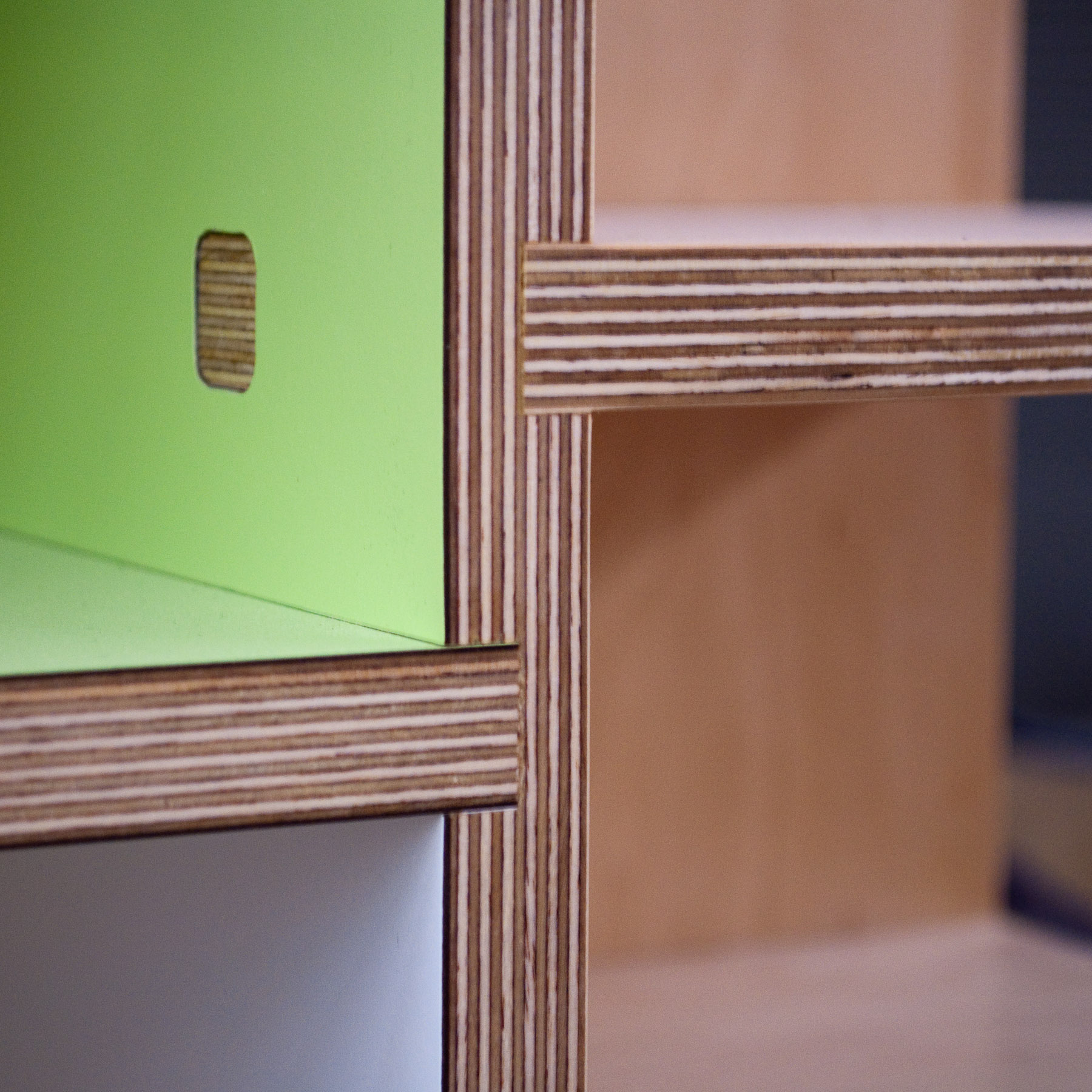 Our Cabinets are Unique
We build a special kind of cabinet, a product that we have been refining since 1999.
We utilize a unique system joinery to assemble our cabinets based on a combination of dado joints and through tenons. These tenons are often visible on the outside of finished faces of our work. It makes for extremely strong joints. We consider the detail to be quite beautiful, a visual demonstration of the craft that goes into our work.
Since every joint is exposed, every joint has to be perfect. For structural integrity we stagger the joints in our designs. This gives our work its signature asymmetric look.
We always leave the edges exposed to admire the plywood core.
We Use the Best
We use only the highest quality plywood, made to our specification by Columbia Forest Products in Klamath Falls, Oregon.
Our plywood has an FSC certified birch core layed up with a formaldehyde free glue. It is finished with a veneer of Eastern Maple or American Walnut.
The plywood has a VOC-free factory applied, UV cured finish. Edges are finished with Osmo Polyx-oil, a benzene free oil and wax finish that is both durable and repairable.
We use top of the line Blum hardware in all of our doors and drawers. All Blum hardware has a smooth soft close action that has come to be synonymous with high end cabinetry. Blum hardware is backed up with a lifetime guarantee.